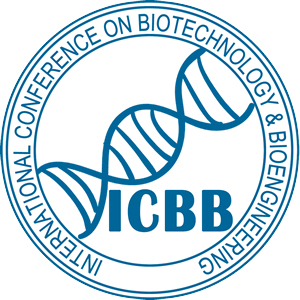 ICBB2022 is co-organized by Asia-Pacific Association of Science Engineering and Technology, Institute of Biomolecular Chemistry-National Research Council of Italy, Institute of Bioorganic Chemistry-Polish Academy of Sciences, and Chinese Journal of Biologicals. The Chair of the Conference is Giuliana d'Ippolito, ICB-CNR Italy
The conference aims to provide an innovative and comprehensive overview of BIOTECHNOLOGY and BIOENGINEERING.
Themes and Topics:
1. Microbiology, virology, cytology and immunology;
2. Biological macromolecules, proteins and nucleic acids;
3. Biomaterials, nanobiotechnology, biopolymers and bioenergy;
4. Biomedicine, biopharmaceuticals, pharmacology and toxicology;
5. Agricultural & food science and industrial biotechnology;
6. Applications in bioengineering, biomedical engineering & technology and other related fields.
Official partner of the 10th Edition of the European BiotechWeek