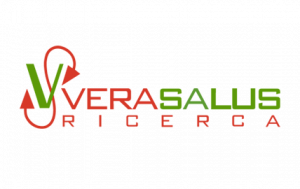 Vera Salus Ricerca is specialized in biomedical research aimed at discovering new molecular targets that translate into innovative technologies for the treatment of oncology and non-cancer patients.
Potential clients interested in working with Vera Salus Ricerca include public and private research centers, universities, hospitals, research foundations, the world of Biotechs, private investor groups, and medium and large pharmaceutical industries.
The complementarity in skills along with the sharing of synergistic research strategies have allowed a stable scientific cooperation between the Institute and the biotech company Vera Salus Ricerca Srl. This partnership has allowed the development, over time, of various innovative joint projects. Among these, a relevant one concerns the development of pharmaceutical molecules in the oncology field where the identification of new molecular targets is associated with the design and synthesis of small molecules starting from scaffolds of natural origin.
Promote human well-being as a whole through the discovery and development of innovative drugs, experimental methodologies and clinical techniques, in oncology and in other therapeutic areas. Our guiding principles are: innovation in the biomedical field, scientific excellence, management transparency, high social impact of our technologies and flexibility of business development models.
"We want to make cancer a treatable disease"
Address:
Augusta (SR, 96011), via F. Caracciolo 9/ A
e-mail: info@verasalusricerca.it
Operations (Laboratory):
Viagrande (CT, 95029), Via Penninazzo n. 11/A
Tel. 095 7924728-727 Fax : 095 7924707
Siracusa (SR, 96100) via Sigmund Freud 62/B
Tel. 0931 584335